View the Event Guide to See What You Missed!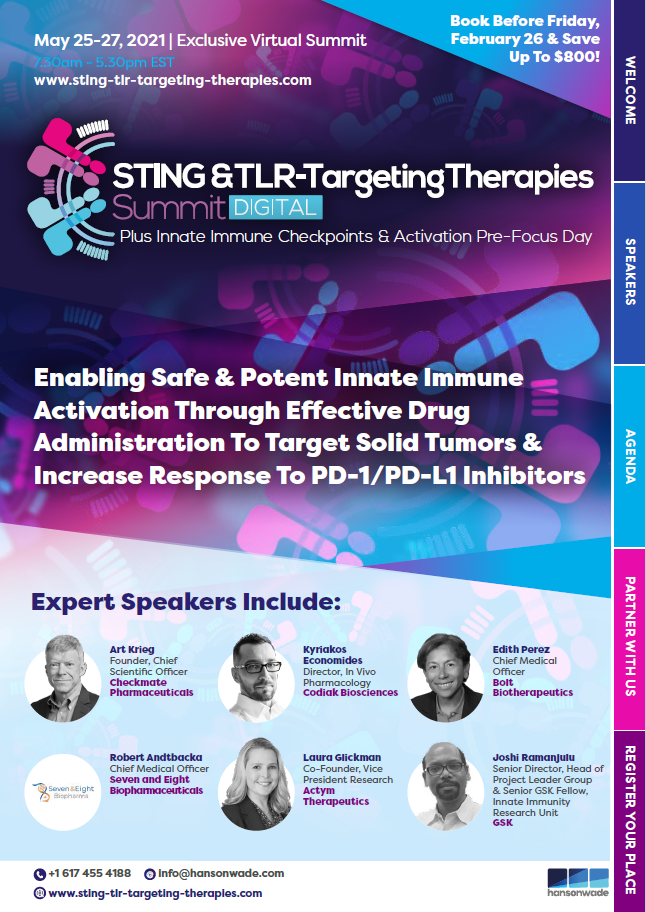 Research into innate immune stimulation has reached a pivotal point as immunotherapy researchers look to increase patient response rates and the efficacy on checkpoint inhibitors in a number of solid tumor indications.
This is the only dedicated forum which brings together key leaders of the innate immunity field, including large pharma, biotech, academia and technology providers, to discuss how to optimize the administration of innate immune therapies, both as monotherapies and in combination, to stimulate a localized and effective anti-tumor response.